After every event we ask the winning scientists to write a short post to be sent to all the students who took part in the zone. It's the perfect way for the scientists to reflect on all the engagement of the previous weeks, thank all the students for voting for them, and talk about how they plan to use their £500 prize money.
If you're a scientist, whether in the public, private or academic sector, and you're keen to experience the 'best crash course in scicomm', apply now for the next event, 9th – 20th March: imascientist.org.uk/scientists
---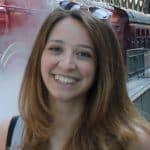 One thing that I always believed in is that if you can't explain your science (or anything really) in the simplest way possible, then you just don't understand it well enough. And, as proven by the ingenious questions and conversations during this event, students are the best at challenging you to explain the very core of what you do! Coming to the end of my doctorate degree, where I will have to defend the last 4 years of my work in front of senior scientists, I think this experience prepared me for it better than anything else I've ever done.

The past two weeks have been an absolute blast – I have loved every minute of speaking (typing?) with you all – the questions had such variety I don't even know where to begin when describing it to an outside person. It was a bit like having your birthday each day – I was never sure what questions were going to be asked, so opening up the pages to find new questions was always terrific fun! It can be quite easy to forget that the best questions can come from young minds.
I took part in I'm a Scientist because I know how privileged I was growing up that I had people in my life (family, family friends and teachers) who were able and willing to answer any random questions I had about science. Because I had that opportunity I was able to satisfy my curiosity about the world and also envision a future for myself as a scientist. I hope I and my fellow scientists have been able to answer your most important questions.
I think something that scientists don't take enough time to do is communicate their work to the public, or to inspire the next generation to share in our love our jobs, and the fact that this event gave me the opportunity to do this is something I'm hugely grateful for. If I inspired even one student to consider a career in science, then I'll put that down as an absolute win. This is certainly something I'll be recommending to my colleagues to participate in, and something I'll remember for a long time to come.

Doing online science engagement could be a challenge for me – I need to communicate my thoughts clearly and effectively with people without having two crucial elements of face-to-face interaction, facial expression and body gesture. By participating in I'm a Scientist, all I aimed was to increase your interest in understanding animal intelligence and behaviour and the ways to do it. I have to admit that some questions asked by students were challenging and some even made me step back and rethink about my scientific work – I thank those students for these inspirational questions and conversations!
We all need goals that are personal to us, the truth is I was informed by many at school that I was not clever enough to get good grades and this made me believe that education was not for me. This moment taught me not to forget your strengths because we are all good at something no matter what people say. So I encourage you all to keep that thing you're really good at. Maybe you will now understand why I wanted to take part in Im a Scientist, it was never about winning.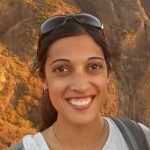 Questions like what I enjoy about my work and life, where I've come from and hope to go, and what challenges I face in science have made me think about and appreciate how lucky I am to have a job that I (mostly!) love. I've given my honest answers of the ups and downs of science and have been so touched to receive expressions of awe, inspiration, and encouragement from students in return. I can only hope that I've similarly had a positive impact on all of you!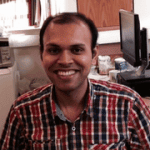 You all have been fantastic in asking questions and really thinking out of the box not just about bacteria but also about how we can create a sustainable planet. I know that in few years time you all would be going into different lines of career and it gives me immense pleasure to wish you the best in it. However, the most important thing that I want to tell you is that you should and must always follow your dream, do something that you would thoroughly enjoy and remember that knowledge is power.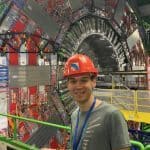 Working on a large experiment at CERN, it is far too easy to become totally absorbed in one very specific research problem. At the start of the I'm a Scientist event, I was a little apprehensive about trying to discuss antimatter physics with students of all ages. However, it's been fantastic to take a step back and discuss the bigger picture with many of the school groups that got involved…This month has been one of the most rewarding, inspiring and engaging things that I have done all year.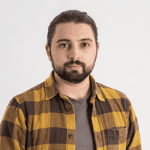 It's things like I'm a Scientist that show me how rewarding research and public engagement can be – and I don't think I would want to be doing anything else!…After taking part I'm much more comfortable describing my own research, and I look forward to doing more public engagement – especially with such enthusiastic students! It's been a really unique experience, and I'm so grateful for having had the chance to take part. I wish I'd been able to ask scientists questions when I was in school!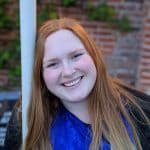 Being part of I'm A Scientist has been an amazing experience! Getting to talk to the students directly was fantastic! They had so many great questions for us, a lot of which really made me think about the work I do and why I enjoy it so much!…Overall this activity has been amazing and has solidified my desire to work in science outreach after my PhD. I would recommend it to any scientists, even if they don't think they want to do outreach as a career, the questions you get will make you think differently about your research and about science as a whole.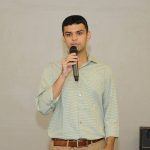 I thoroughly enjoyed talking to the students. It is really exciting to see so many children knowing everything that's happening around them in the world from climate change to politics. It was wonderful to be able to teach them some science from my answers, and I also got to learn a lot from their brilliant questions…But this was more than just answering questions. I got to knowthe students through their questions and understood what they relate to and what they're interested in.
---
If you're up for the challenge, want to answer some downright weird questions, even learn things from students…
I'm a Scientist, Get me out of here runs every March, June, and November. It only takes 2 minutes and one sentence to apply!