Our current and previous funders. Get in touch with shane@mangorol.la (01225 326892) to talk about how I'm a Scientist can help you meet your public engagement aims.
We also work with a number of NCOP programmes to deliver the I'm a Scientist and I'm an Engineer projects to their target schools.

Main funder: Wellcome
I'm a Scientist is proud to be part-funded through a Sustaining Excellence Award from Wellcome, the UK's largest charity. Wellcome are dedicated to achieving extraordinary improvements in human and animal health. They support the brightest minds in biomedical research and the medical humanities. Wellcome's public engagement grants are intended to promote interest, excitement and debate around science and society.
Wellcome is providing £550,000 over five years to support the event. We need to raise the same again from other funders in order to keep the activity going. More information about funding the activity.
---
2020/21 Funders
Science & Technology Facilities Council (STFC)
The STFC, part of UK Research and Innovation, keeps the UK at the forefront of international science. STFC draws on many aspects of science and engineering, working with academia and industry to share its expertise in materials science, space and ground-based astronomy technologies, laser science, microelectronics, wafer scale manufacturing, particle and nuclear physics, alternative energy production, radio communications and radar.
STFC research addresses topics as fundamental as: The birth of the universe to the solar system we live in, Understanding how the heavy elements are formed in the violent explosions of stars, Is it possible to complete or go beyond the 'Standard Model', for example using what we're learning about the recently discovered Higgs particle.
The STFC are supporting I'm a Scientist over 2 years through a Legacy Award. This award funds 60 places for facility scientists, industrial and academic facility users, and STFC grant-funded researchers.
STFC will be supporting the Purple Zone in February 2021.
STFC supported the Yellow Zone, part of I'm a Scientist: On Demand during the Autumn Term 2020.
The STFC previously funded 20 zones over 2 years through a Legacy Award from November 2018 to March 2020: Copernicium Zone, Electromagnetic Zone, Flerovium Zone, Particles Zone and Space Zone, Nuclear Zone, Electromagnetic Zone, Roentgenium Zone, Particles Zone, Space Zone, Imaging Zone, Nuclear Zone and Rutherfordium Zone, Crystallography Zone, Fast Computing Zone and Einsteinium Zone.
Previously an STFC Large Award funded 6 zones a year between 2013-2016. Zones funded under the Large Award were: Crystallography Zone, Extreme Speed Zone, New Materials Zone, Extreme Clean Zone, Particle Physics Zone, Extreme Size Zone, Nuclear Zone, Astronomy Zone, Diamond Zone, Extreme Energy Zone, Big Data Zone, Extreme Temperature Zone, Light Zone, Particle Physics Zone, Electromagnetic Zone, Extreme Force Zone, Hafnium Zone, Extreme Pressure Zone, Tantalum Zone, Gravity Zone, Iridium Zone.

The Royal Institution
The Royal Institution is an independent charity dedicated to connecting people with the world of science. The Ri have been supporting I'm a Scientist since 2013.
The Ri will be supporting the Planet Earth Zone in January 2021.
Previously funded Royal Institution Zones; Royal Institution Online Youth Summit in 2020, Secrets Zone in 2017, Privacy Zone in 2016 and Life Fantastic in 2013.
With support for the 2021 Planet Earth Zone from IBM, Lloyds Register Foundation, and UKRI
The British Psychological Society
The British Psychological Society (BPS) is the representative body for psychology and psychologists in the UK, and is responsible for the promotion of excellence and ethical practice in the science, education, and practical applications of the discipline.
BPS supports and enhances the development and application of psychology for the greater public good, setting high standards for research, education, and knowledge, and disseminating our knowledge to increase the wider public awareness of psychology and its importance.
The British Psychological Society have provided funding for multiple zones each year. The most recent being the November 2020 Psychology Zone.
The British Psychological Society also funded the Psychology Zone as part of I'm a Scientist: On Demand during the Autumn Term 2020.
Previously they have funded Childhood Zone and Community Zone in March 2020, Health Behaviour Zone, Society Zone and Enquiry Zone in November 2019. Mental Health Zone and Influence Zone in June 2019, Relationships Zone and Perception Zone in March 2019,  Childhood Zone and Memory Zone in November 2018, Society Zone and Wellbeing Zone in June 2018 and three zones in 2017: Decision Zone, Mental Health Zone and Relationships Zone.
Royal Society of Chemistry
The Royal Society of Chemistry is the largest organisation in Europe for advancing the chemical sciences. Supported by a worldwide network of members and an international publishing business, our activities span education, conferences, science policy and the promotion of chemistry to the public.
In the UK, the RSC is the largest non-governmental supporter of UK chemistry education. Their activities encompass formal and informal education from primary through to Higher Education levels and they are committed to providing Continuing Professional Development (CPD) for those teaching chemistry. They work closely with the government and other organisations on issues which may impact on science education and encourage initiatives to attract students to the chemical sciences from all parts of society and raise awareness of potential careers with chemistry.
In 2020/21, the RSC are funding three zones a year as part of a long term agreement. The first is the Health Zone in November 2020, which is also part-funded by the British Society for Immunology. The Health Zone is part of I'm a Scientist: On Demand during the Autumn Term 2020.
The RSC will be funding the Molecule Zone in March 2021.
Previously they funded the Health Zone in November 2020, the Energy Zone in March 2020 and Elements Zone in November 2019.
The Royal Society of Chemistry have previously funded 18 zones in I'm a Scientist UK and Ireland: Energy Zone, Colour Zone, Water Zone, ChemCareers Zone, Drug Synthesis Zone, Spectroscopy Zone, Sustainability Zone, Green Chemistry Zone, Materials Zone, Molecules Zone, Colour Zone, Polymers Zone, Ytterbium Zone, Spectroscopy Zone, Biochemistry Zone, Climate Change Zone, Toxicology Zone, Antibiotics Zone, Catalysis Zone, Mercury Zone, Drug Discovery and Energy.
The British Society for Immunology
The British Society for Immunology is one of the oldest, largest, and most active, immunology societies in the world and is the largest in Europe. Their mission is to promote excellence in immunological research, scholarship and clinical practice in order to improve human and animal health.
The BSI was founded in 1956 by a small group of hard working, visionary immunologists, who wanted to come together to share ideas. Today, members work throughout the entire immunology chain, stretching from the laboratory bench right through to the clinics and hospitals in which patients are treated – from discovery to delivery. The fields in which they work are wide and extensive, from HIV/AIDS to allergy, diabetes, malaria, TB, animal health, arthritis, transplantation, vaccination and infectious disease.
In November 2020 the BSI part funded the Health Zone, alongside the Royal Society of Chemistry. This is the first time the BSI have funded I'm a Scientist, Get me out of here.
Medical Research Council
The Medical Research Council (MRC) improves the health of people in the UK – and around the world – by supporting excellent science, and training the very best scientists. We invest in research on behalf of the UK tax payer.
For over a hundred years, MRC-funded scientists have been making life-changing discoveries, including the structure of DNA, the lethal link between smoking and cancer and the development of a group of antibodies used in making some of the most successful drugs ever developed.
Today our scientists tackle some of the greatest problems facing humanity in the 21st century, such as dementia and antibiotic resistance.
www.mrc.ac.uk/about/getting-involved
The MRC funded the MRC Medical Zone in November 2020. They previously funded the Medical Research Zone in SAH, MRC 2020 Zone in March 2020, MRC Festival Zone 2019 and MRC Festival Zone in 2018.
Ogden Trust
Established by Sir Peter Ogden in 1999, the charitable trust exists to promote the teaching and learning of physics. We do this by enabling innovative physics teaching to take place in, and collaboratively between, schools, often forging links to universities. We support teacher CPD and address the shortage of physics teachers in the UK by funding programmes that encourage young graduates to go into teaching.
We aim to increase participation in physics for under-represented groups. Diversity, equity, and inclusion is therefore central to our mission. The Ogden Trust supports schools, projects, and programmes that are committed to enhancing physics teaching and learning.
The Ogden Trust funded the Physics Zone in November 2020.

---
2019/20 Funders
I'm a Scientist and I'm an Engineer, Stay at home Funders
A huge thanks to the following organisations for their support of the online activities running during the school closures.
Core funding for IAS Stay at home provided by UKRI

Psychology Zone SAH and Psychology Zone November funded by:
Disease Detectives Zone funded by:
Chemistry Zone funded by
Coding Zone funded by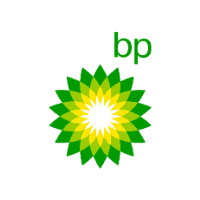 Environment Zone funded by

Physics Zone funded by
Tomorrow's Engineers Zone is funded by: EngineeringUK. The Institution of Civil Engineers, The Institution of Mechanical Engineers, The Institution of Engineering and Technology, The Institute of Physics and UCL Engineering.
These institutions form Tomorrow's Engineers: providing quality engineering careers resources for schools and young people, led by EngineeringUK.
Zone funder: The Society for Applied Microbiology (SfAM)
SfAM is the oldest microbiology society in the UK, serving microbiologists around the world. As the voice of applied microbiology, SfAM works to advance, for the benefit of the public, the science of microbiology in its application to the environment, human and animal health, agriculture, and industry.
SfAM works in collaboration with other organizations to ensure evidence based policy making and, in partnership with Wiley, publishes five internationally acclaimed journals. Value for money and a modern, innovative and progressive outlook are the Society's core principles. A friendly society, SfAM values integrity, honesty, and respect, and seeks to promote excellence and professionalism and to inspire the next generation of microbiologists
SfAM part-funded the Antimicrobial Zone in March 2020 and have previously part-funded the Microbiology Zone in November 2017.


Zone funder: The Microbiology Society
The Microbiology Society is a membership charity for scientists interested in microbes, their effects, and their practical uses. It is one of the largest microbiology societies in Europe with a worldwide membership based in universities, industry, hospitals, research institutes, and schools. Members have a unique depth and breadth of knowledge about the discipline. The Society's role is to help unlock and harness the potential of that knowledge.
The Microbiology Society is committed to supporting and encouraging the teaching and learning of microbiology at all levels as well as career progression. They offer grants to support microbiology teaching initiatives, events, and prizes to encourage excellence in the study of microbiology at undergraduate level. Funds are also available for members of the Society who are keen to run and participate in microbiology-related outreach activities with a view to increasing public engagement.
The Microbiology Society is funding Microbes Zone in November 2019.
Zone funder: The Institute of Physics
The Institute of Physics is a leading scientific membership society working to advance physics for the benefit of all. They have a worldwide membership from enthusiastic amateurs to those at the top of their fields in academia, business, education and government.
Their purpose is to gather, inspire, guide, represent and celebrate all who share a passion for physics. And, in their role as a charity, we're here to ensure that physics delivers on its exceptional potential to benefit society.
Alongside professional support for our members, they engage with policymakers and the public to increase awareness and understanding of the value that physics holds for all of us.
This year the Institute of Physics are funding Big Data Zone in November 2019 and  Time Zone in March 2019. They previously funded many zones including the Gravity Zone in November 2017.
Subject Knowledge Zone – Main funder: Education Scotland
Education Scotland is a Scottish Government executive agency charged with supporting quality and improvement in Scottish education and thereby securing the delivery of better learning experiences and outcomes for Scottish learners of all ages.
Education Scotland are funding the Subject Knowledge Zone through the Enhancing Professional Learning in STEM Regional and National Partner Fund 2019/20. This funding provides opportunities for Scottish teachers to engage in live chats with STEM professionals between November 2019 and March 2020.
Subject Knowledge Zone – Topic funder: Wellcome Genome Campus
The Wellcome Genome Campus is home to some of the world's foremost institutes and organisations in genomics and computational biology, committed to delivering life-changing science with the reach, scale, and imagination to solve some of humanity's greatest challenges. The Public Engagement Team – part of Connecting Science – at the Wellcome Genome Campus supports sharing and discussion of the pioneering science that takes place on the Campus. We do this through a range of live and digital experiences working with collaborators across research, education and culture.
Wellcome Genome Campus Public Engagement is funding the Subject Knowledge Zone. This funding provides opportunities for UK teachers to engage in live chats with professionals working in the field of Genomics between November 2019 and March 2020.
Zone funder: ScotCHEM
ScotCHEM is a mature strategic collaboration. We pool and enhance resources for chemistry research and research training in Scotland. We bring together seven universities and other major players in the chemical sciences. ScotCHEM generates enhanced critical mass, spurs collaboration, and enables wider access to major facilities.
ScotCHEM are funding the Molecule Zone in March 2020 for academic chemists and schools in Scotland. They also previously funded the Molecule Zone in March 2018 and Molecule Zone in March 2019.

2018 Funders
Zone funder: The Physiological Society
The Physiological Society
 promotes physiology and supports those working in the field by organising world-class scientific meetings, offering grants for research, collaboration and international travel, and by publishing the latest developments in leading scientific journals.
The Society also runs events for the general public on how physiology relates to everyday life, and for students who may be considering physiology as a career.
The Physiological Society are funding the Sleep Zone in November 2018. In previous years, they have funded the Stress Zone, Sports Science Zone, Ageing Zone, Body Zone,
Zone funder: UK Space Agency
The UK Space Agency is responsible for all strategic decisions on the UK civil space programme and provide a clear, single voice for UK space ambitions.
A key goal in the current UK space strategy is to increase awareness among the general public of the UK's space programme and of the role that space plays in everyday life.
The UK Space Agency funded the Space Data Zone in March 2018 and have previously funded the Space Exploration Zone in March 2017.
2017 Funders
25 Genomes funder: Wellcome Sanger Institute
The Wellcome Sanger Institute is a world leader in genome research and aims to deliver new insights into human and pathogen biology that change the course of biology and medicine. It was the UK home for the Human Genome Project – which revealed the entire DNA code of life.
In celebration of its 25th Anniversary, the Institute is decoding the DNA of 25 UK species for the first time. The public chose 5 of these through online engagement on the I'm a Scientist platform. Between 6th November – 8th December 2017, a team of scientists and wildlife experts championed species they believed should have its entire DNA sequence decoded for the first time across five different zones: Cryptic Zone, Dangerous Zone, Floundering Zone,  Flourishing Zone, and Iconic Zone. The public read their pitches, got to know the 40 species competing and voted for the ones whose genetic code they want to be unravelled.
Zone funder: The Association for the Study of Animal Behaviour
The Association for the Study of Animal Behaviour (ASAB) is an academic society that promotes the study of animal behaviour by holding conferences, funding research and publishing Animal Behaviour, the leading international scientific journal in its field. ASAB care about animals and their Ethical Committee promotes the ethical treatment and conservation of animals.
ASAB encourages the teaching of animal behaviour in schools through our Education Committee. The Committee provides free teaching resources and offer funding to teachers keen to develop new resources. The ASAB Education Officer visits schools to give talks about animal behaviour, and our committee members are always on hand to advise on scientific research methods and the behaviour of animals.
ASAB funded the Animal Behaviour Zone in March 2017.
Zone funder: The Institute of Physics and Engineering in Medicine
IPEM is the Learned Society and professional organisation for physicists, clinical and biomedical engineers and technologists working in medicine and biology.
Healthcare is one of the most useful areas you can apply physics and engineering to and the NHS is the largest employer of scientists in the UK. Physics and engineering principles have contributed to the development of every single medical device that is used in hospitals from simple blood-pressure monitors to sophisticated MRI machines.
In partnership with IoP, IPEM most recently funded the Medical Physics Zone in March 2017. They have previously funded Medical Physics Zones in 2015 and 2016.
Previous Funders
BBSRC – GM Food Zone, Food Science Zone
Biochemical Society (part-funders): Health ZoneBiochemistry Zone, Antibiotics Zone.
British Society for Cell Biology – Cells Zone
British Pharmacological Society – Pharmacology Zone
e-Bug – Antibiotics Zone
Institute of Physics – Space Zone, Quantum Zones, Laser Zone, Earth Zone, Light Zone, Terbium Zone, Osmium Zone, Medical Physics Zone
Physiological Society – Sports Science Zone, Human Limits Zone, Body Zone, Ageing Zone
RCUK Digital Economy – Digital Zone
RCUK Energy Programme – Energy Zone
RCUK Lifelong Health & Wellbeing programme – Healthy Ageing Zone
Royal College of Pathologists – Pathology Zone
Science & Technology Facilities Council – Zinc Zone, Subatomic Zone, Electromagnetic Zone
Science Foundation Ireland – I'm a Scientist Ireland
Society for Endocrinology – Hormones Zone
The Genome Analysis Centre – Bioinformatics Zone, Genomics Zone
University of Nottingham – Food Science Zone
University of Reading — Evolution Zone
Nelson Thornes, Kerboodle
Wellcome, In the Zone – Primary 7-11 Zone, Secondary 11-19 Zone
---