One of the great things about I'm a Scientist as a science outreach event is its ability to bring together scientists and students from around the world.
This March we had scientists from Barcelona, Paris and CERN in the same event as pupils from the UK's most northerly school on the tip of Shetland. A place so remote that Oslo is closer than London. National boundaries are ignored.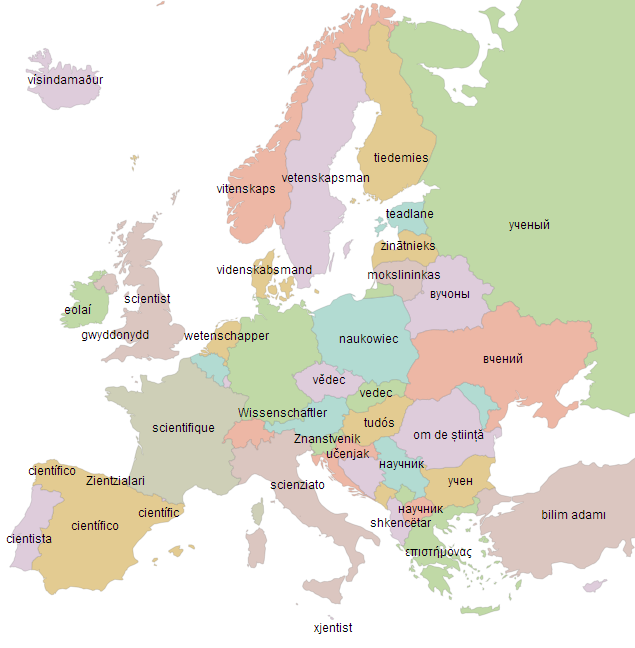 The event is currently running in Malaysia. After that Australia will be live. In the autumn a pilot will run in Kenya.
In June a spin off event I'm a Geoscientist, Get me out of here! will bring together geoscientists from Oklahoma to Paris with schools from Peru, South Africa, Romania, Serbia, Poland and Bulgaria.
It has long been an ambition of ours to do more with the event in Europe, but our timing was not great. The FP7 framework was coming to an end as we were ready to move forward. But now Horizon2020 is here and the Science with and for Society Programme has been announced. Part of that programme includes Making science education and careers attractive for young people (SEAC).
Our vision for I'm a Scientist in Europe is twofold. Firstly individual countries can run the event with schools in their area talking to both scientists working in the country and natural born scientists working abroad. Secondly we'll run transnational events where scientists from a particular field of science engage with students from a range of EU countries. As part of that the students will have the chance to communicate with other students from around the continent. Our partners in the event will initiate their local events and commit to providing schools for the transnational events which they'll also have the chance to create.
We are going to co-ordinate a bid under this programme and we are starting to build a network of partners from across Europe, so that we can present a strong case for funding. If you are interested in being part of the network please contact Shane McCracken via email or on +44 1225 326892.